General meetings of the Tri-State Genealogical Society are held on the second Tuesday of the month at 6:00 p.m. in the Browning Gallery*, Willard Library, 21 First Ave., Evansville, IN 47710. Occasionally TSGS will present, or be part of, additional events at Willard Library taking place at other dates and times; those events, along with their respective dates and times, will be posted on this page.
In case of inclement weather, call the library at 812-425-4309 to check for cancellations, or go to the TSGS Facebook page at www.facebook.com/tristategenealogicalsociety42/ . All programs are free and open to the public. You may register at https:www.willard.lib.in.us/events/genealogy .
---
---
Tuesday, December 10, 2019
DNA + Genealogy
How Multiple Resources Combine to Solve Family Mysteries
Presented by Andy Lee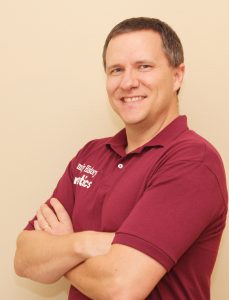 Genetic genealogy creates an additional record to solve family mysteries, but it often cannot stand alone. The parents and life story of Benjamin Freeman Lee was an unsolved case for over 40 years until DNA cracked the brick wall. DNA, combined with traditional genealogy records, unravel a cold case in a very unexpected way.
Andy Lee has been involved in family history research for 30 years. He enjoys researching ancestors from Sacramento, California, upstate New York, and St. Keverne, Cornwall, England. As a trained speaker with Toastmaster's International, Andy has won several storytelling contests. He teaches throughout the U.S. and Canada at conferences and local societies on subjects such as DNA, writing, beginning genealogy, and various tools to incorporate in your hobby. In 2016, he and his wife started the Family History Fanatics YouTube channel which has grown to be one of the most popular genealogy-related channels on YouTube. Videos are usually 7-10 minutes long, focus on a single topic, and are posted twice a week. He's the co-author of the best-selling DNA Q&A and A Recipe for Writing Family History as well as other family history-related books. Andy graduated from Texas A&M University with a degree in Mechanical Engineering and works in the oil and gas industry. He and his wife have five children.