Tuesday, 13 October 2020
Check back with us prior to the next meeting for user name and password for this event. To read more information on this program, click here.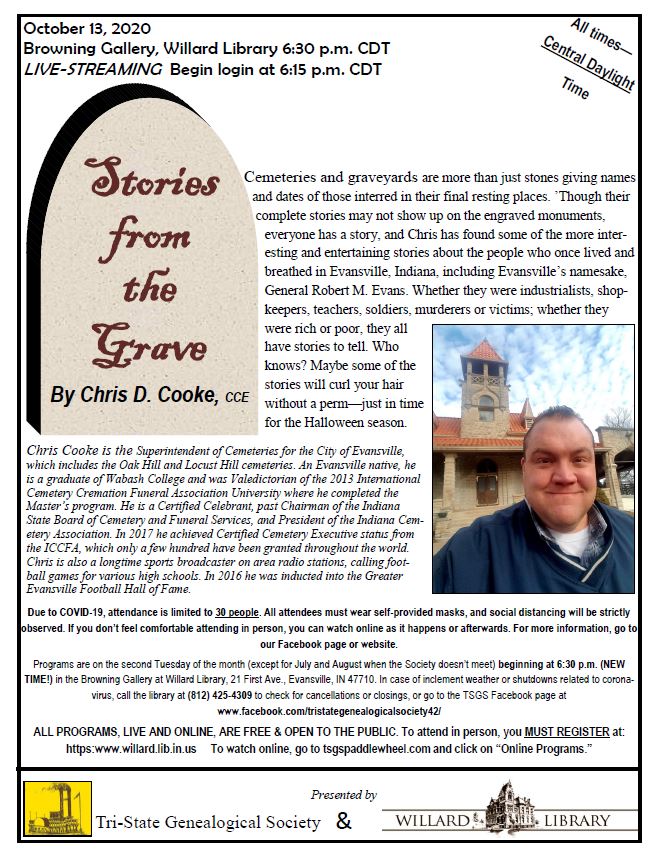 Welcome to the TSGS Virtual Meeting page. Although live meetings and programs are back again, Willard Library is restricting attendance to 30 persons, which includes TSGS Board members giving their reports as well as library staff. If you haven't reserved a seat, if seats are filled, or you're not sure you want to attend in person, we encourage you to attend virtually by clicking on the link below. Be sure to jot down the password and meeting i.d., since the link will take you off of this page.
We invite members and non-members living inside and outside the Indiana-Illinois-Kentucky tri-state area to virtually "attend" our meetings if they can't in person. And let us know what you think on our Facebook page: www.facebook.com/tristategenealogicalsociety42/