Welcome Members and Guests!
Ahoy, Members!
I hope that everyone is headed into the Holiday Season with a brighter outlook for the future. I know that many of us have used this time of restrictions due to the Pandemic to work on our family history. If you have anything that you would like to share with the group please feel free to send your stories, tidbits and adventures with us so we can post them on our tsgspaddlewheel.com website.
Our new It Coordinator Kassidy Cobb has reached out to all of you via email to introduce herself and request contributions for the members only section of our website that will be replacing our 44 years of "The Packet" periodical. The entire archives are in the "Members Only" section of the website. To get access to this area you can go to become a member and you will be sent the password within 24 hours.
We are moving forward full steam ahead and our new webmaster is working on some new and interesting projects to add to the public section for everyone to enjoy. Anything that is submitted to share with members ie; articles, indexes, and original documents directly here on our website for immediate access. Also, there is no longer a deadline for submission because we are not on a quarterly timeline. So, plan on checking in often for the newest uploaded information and data. We hope that you will find it easy to navigate as we reorganize and upload.
We are looking forward to this new era in our Society and hope that many of our members will help make this endeavor successful by contributing items from the Tri-State area for the website.
Our partnership in programming with Willard Library continues but we have decided to suspend our limited-access in-person monthly program thru January 2021. We plan to continue our live stream virtual programming. Stay tuned for our uploads to our Tri State Genealogical Society YouTube Channel.
We will update everyone in January 2021 as to how we plan to continue moving forward with our Society programming. If you have any questions about for us please email president.tsgs@gmail.com or call Willard Library's Special Collections Department at 812-425-4309. This will be the process until COVID-19 restrictions are resolved.
As always, we thank you for attending and supporting the Tri-State Genealogical Society. I look forward to serving the TSGS during this new and exciting year.
Sincerely,

Vannetta McDowell, TSGS President
---
Welcome to the Tri-State Genealogical Society Homepage. For more than 40 years TSGS has served members in Indiana, Illinois, Kentucky, and beyond the borders of the United States. Through this website and Facebook, we aspire to continue and honor the work of those who came before us while meeting the challenges of ever-changing technology. We hope you enjoy your visit at our website. Find out more about what we are and what we've done by clicking on About Us.
To learn about upcoming events, click on News and Events.
Go to the HomePort links below to see our menu of contents for free and Members Only access.
We welcome your suggestions, thoughts, and comments, and we invite you to become a member if you aren't already. Thank you for stopping by. Whether you are or plan to become a member, we are open to suggestions, critiques and ideas, as well as any questions and requests for help. We hope to see you again soon, and often.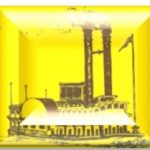 Let's roll downstream to the Home Port. Click here or on the Packet.