Welcome Members and Guests!
Ahoy, Members!
We greet you with both a heavy heart and a bright outlook for the future. The 2020-2021 Board of Directors have voted to discontinue The Packet. The Packet has been a staple of our Society for 44 years and we feel by placing the entire catalogue of The Packet on our website we are preserving the old and moving forward with the new.
Moving forward, we will be placing all articles, indexes, and original documents directly here on our website. So, plan on checking in often for the newest uploaded information and data. We hope that you will find it easy to navigate as we reorganize and upload. There will be more information available to the public and the Members Only section. We are looking forward to this new era in our Society and hope that many of our members will help make this endeavor successful by contributing items from the Tri-State area for the website.
Our partnership in programming with Willard Library continues but we have decided to suspend our limited-access in-person monthly program thru January 2021. We plan to continue our live stream virtual programming. Stay tuned for our uploads to our Tri State Genealogical Society YouTube Channel.
We will update everyone in January 2021 as to how we plan to continue moving forward with our Society programming. If you have any questions about for us please emial president.tsgs@gmail.com or call Willard Library's Special Collections Department at 812-425-4309. This will be the process until COVID-19 restrictions are resolved.
As always, we thank you for attending and supporting the Tri-State Genealogical Society. I look forward to serving the TSGS during this new and exciting year.
Sincerely,

Vannetta McDowell, TSGS President
---
Welcome to the Tri-State Genealogical Society Homepage. For more than 40 years TSGS has served members in Indiana, Illinois, Kentucky, and beyond the borders of the United States. Through this website and Facebook, we aspire to continue and honor the work of those who came before us while meeting the challenges of ever-changing technology. We hope you enjoy your visit at our website. Find out more about what we are and what we've done by clicking on About Us.
To learn about upcoming events, click on News and Events.
Go to the HomePort links below to see our menu of contents for free and Members Only access.
We welcome your suggestions, thoughts, and comments, and we invite you to become a member if you aren't already. Thank you for stopping by. Whether you are or plan to become a member, we are open to suggestions, critiques and ideas, as well as any questions and requests for help. We hope to see you again soon, and often.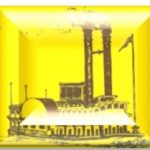 Let's roll downstream to the Home Port. Click here or on the Packet.