Welcome Members and Guests!
Ahoy, Members!
Welcome, It's hard to believe it is September already and our new program year for 2021-2022 starts on the 14th. As you may already know, we will begin our year virtually again with educationaly webinars. We are hoping that our choices for programming will help many of you learn something new about using online resources and /or refresh your memory about what you can find within the online databases that are offered on Willards website when you use your library card. (www.willard.lib.in.us/online resources ). These webinars should also be helpful for those of you that use your own paid subscritions.
We hope to see many of you at our virtual meetings. We also hope as this new Virus variant evolves we will reach a place where we can schedule some in person workshops. So stay tuned for updates.
Our IT Coordinator Kassidy Cobb has been deligent in her work on the website. She will continue to reach out to you on a monthly basis about updates and reminders to check out the new materials on the tsgspaddlewheel.com website. She will continue to do so even when we get back to the new normal way of doing things.
If you're not a member and would like information on how to become a member or renew your membership, just click on "Become A Member" on our menu bar and you can pay online thru PayPal or print off a form and mail it in.
Questions or suggestions? Please feel free to reach out to us anytime via TSGS.president@gmail.com with any program ideas and interest you may have. We will do our best to find a program to accommadate.
Remember we are still accepting articles and indexes to add to the website just as we did for the Packet. You can find all 44 years of "The Packet" periodical on the tsgspaddlewheel.com "Members only" section. Access requires a password that you recieve when you become a member. The password changes June 30th of each year.
Thank you to everyone that are participating in submitting articles, indexes, and original documents. There is no longer a deadline for submission because we are not on a quarterly timeline. So continue checking in often for the newest uploaded information and data. We hope that you will find it easy to navigate as we reorganize and upload.
Our partnership in programming with Willard Library continues but since we are not currently having in person programs you can find our recorded programs on our TSGS YouTube Channel many of our programs are already on there. Also Visit us on Facebook If you enjoyed the programs from St Louis Genealogical Library you can find them on their You Tube channel by searching for them in on the website.
As always, we thank you for attending and supporting the Tri-State Genealogical Society. I look forward to serving the TSGS again for 2021-2022.
Sincerely,

Vannetta McDowell, TSGS President
---
Welcome to the Tri-State Genealogical Society Homepage. For more than 40 years TSGS has served members in Indiana, Illinois, Kentucky, and beyond the borders of the United States. Through this website and Facebook, we aspire to continue and honor the work of those who came before us while meeting the challenges of ever-changing technology. We hope you enjoy your visit at our website. Find out more about what we are and what we've done by clicking on About Us.
To learn about upcoming events, click on News and Events.
Go to the HomePort links below to see our menu of contents for free and Members Only access.
We welcome your suggestions, thoughts, and comments, and we invite you to become a member if you aren't already. Thank you for stopping by. Whether you are or plan to become a member, we are open to suggestions, critiques and ideas, as well as any questions and requests for help. We hope to see you again soon, and often.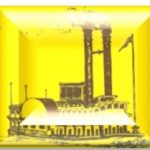 Let's roll downstream to the Home Port. Click here or on the Packet.