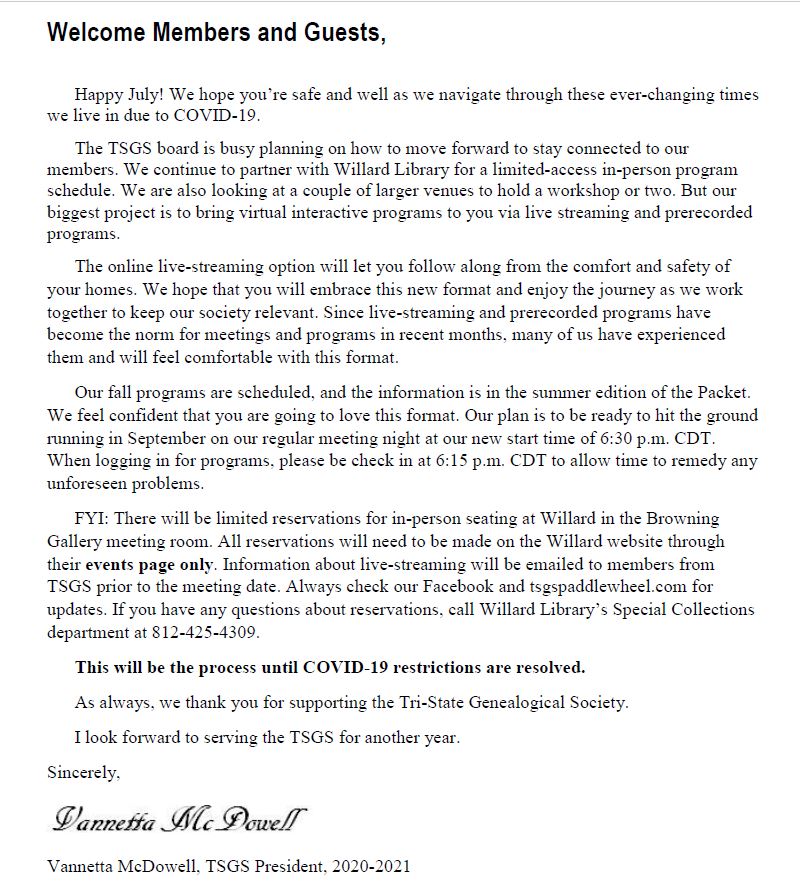 Welcome to the Tri-State Genealogical Society Homepage. For more than 40 years TSGS has served members in Indiana, Illinois, Kentucky, and beyond the borders of the United States. Through this website and Facebook, we aspire to continue and honor the work of those who came before us while meeting the challenges of ever-changing technology. We hope you enjoy your visit at our website. Find out more about what we are and what we've done by clicking on About Us.
To learn about upcoming events, click on News and Events.
Go to the HomePort links below to see our menu of contents for free and Members Only access.
We welcome your suggestions, thoughts, and comments, and we invite you to become a member if you aren't already. Thank you for stopping by. Whether you are or plan to become a member, we are open to suggestions, critiques and ideas, as well as any questions and requests for help. We hope to see you again soon, and often.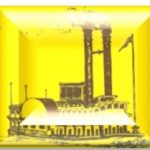 Let's roll downstream to the Home Port. Click here or on the Packet.