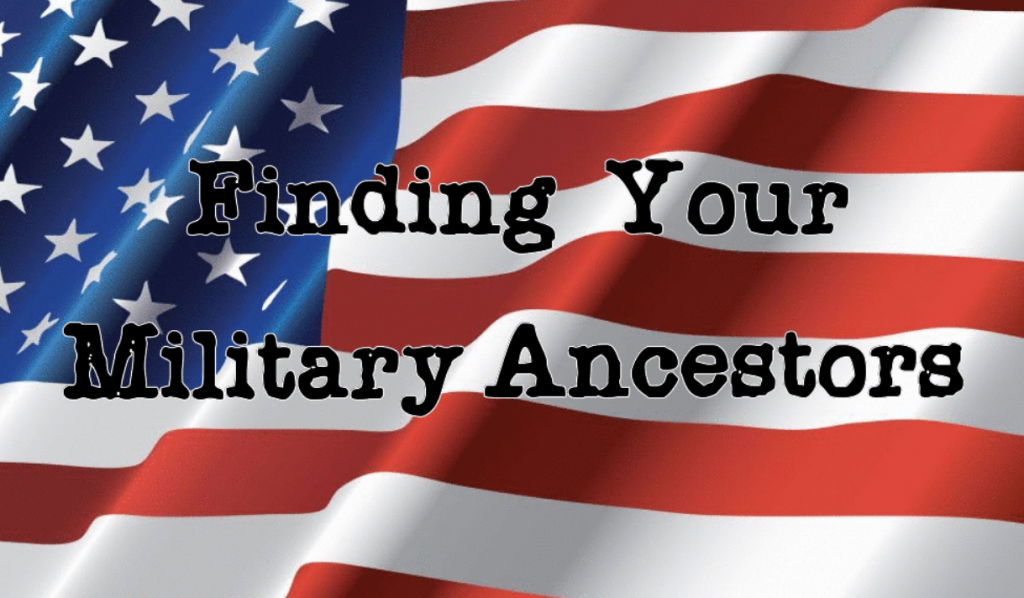 I'm a proud descendant of Revolutionary War, War of 1812, and Civil War veterans. Since military history is one of my favorite aspects of history, I'm often looking for new ways to research veterans. After helping a history friend research a book about Civil War veterans from my community and volunteering with National Park Service, I've looked through the military records and personal documents of thousands of soldiers throughout American history. Whether you've already discovered every veteran in your family's tree, or you're still actively researching your ancestors' roles in military conflicts, keep scrolling for helpful resources on how to find your military ancestors…or at least how to discover more about them!


1. Fold3 – A branch of Ancestry, Fold3 has been a huge resource in helping me discover more about my family's military history. For just under $8 a month, I have access to a slew of documents, ranging from Revolutionary War pensions and 1860's censuses to Civil War service records and World War II draft cards. The only downside of Fold3 is that not all Civil War soldiers have accessible service records. For example, soldiers from Ohio and Illinois (to name a few) have only service index records–a page that lists the veteran's name, rank, and regiment, but fails to mention when the soldier enlisted, personal characteristics, and muster rolls. Even so, Fold3 has been a wonderful investment, allowing me to view, in some cases, 80 or more of my ancestors' records (this is especially true of pension applications). Some of the documents I've found have provided a glimpse into the life of my ancestors–I found out I'm a descendant of a "patriotic Kentuckian" and an "excellent soldier." How cool is that?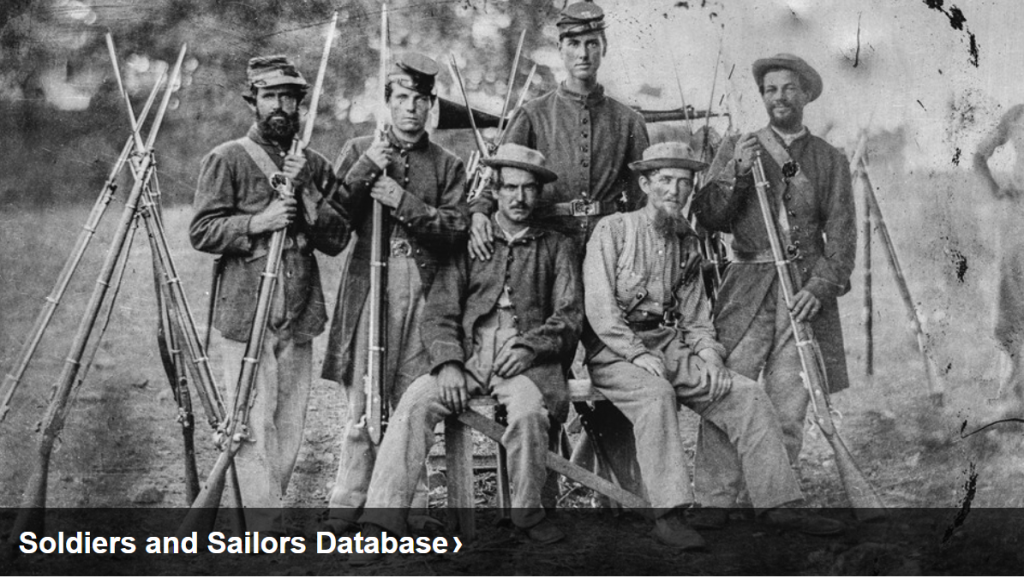 2. National Park Service Soldiers and Sailors Database – As a new military researcher, one of my favorite go-to websites was the Soldiers and Sailors database provided by National Park Service. You simply enter the name of the veteran you're researching and a list of veterans with matching or almost-matching names appears. While you're only able to view the veteran's regiment, company, and rank, the free service is still a great starting point for researchers. An added perk is that, after you find your ancestors, you can view the regiment's history, like what battles they fought in. By doing so, you receive an in-depth look at the unique experience your veteran and his comrades may have experienced.


3. Illinois Civil War Muster and Descriptive Rolls – A program from the Office of the Illinois Secretary of State, the Illinois Civil War Muster and Descriptive Rolls database has been useful in my quest of researching Illinois veterans–especially since Fold3 only lists the service index of Illinois veterans. By using the website, I'm able to view the standard information on the Illinois veteran (name, rank, company, regiment), in addition to personal characteristics (residence, age, height, etc.) and their service record (enlistment, muster in, etc.). When researching Illinois Civil War veterans, this website is a big help for researchers! If your ancestor served in Indiana, check out the Indiana Archives and Records Administration website.


4. Newspapers.com – Newspapers can offer an array of interesting information…whether your ancestor was a veteran or civilian! Newspapers.com, a service of Ancestry, has a large archive of historic and modern newspapers. I've "unearthed" a lot about my family by looking through old papers. I even discovered an 1860's paper that detailed the political affiliation of one of my Civil War soldier grandfathers, which offered me a look into what his political leanings were during such a tumultuous time in our nation's history.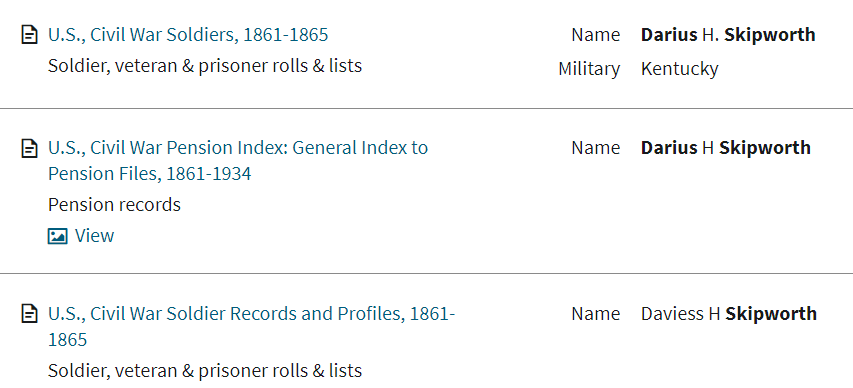 5. Ancestry.com – Ancestry is one of the most renowned genealogical researching websites. While Ancestry allows researchers access to birth/death certificates, censuses, and probates/wills, they also provide researchers access to select military records. Unlike Fold3, which has the veteran's full pension or military service records, Ancestry offers images of veterans' pensions, draft registrations, and, sometimes, military death records. One of my favorite features of Ancestry's military search tool, though, is the ability to view after-battle reports from my ancestors' regiment. By looking at these reports written oftentimes just days after a battle, I can discover more about the conditions my veteran endured while in the military.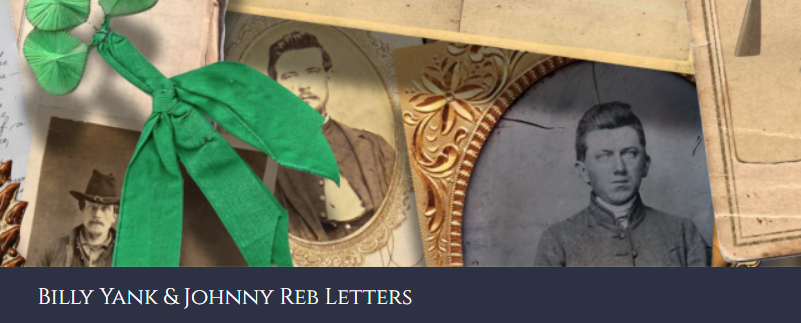 6. Books and Primary Documents – Even though the websites listed above have been a great help in discovering more about my veteran ancestors, books and primary documents are wonderful research tools, too! For example, after I found out one of my ancestors was confined in the notorious Andersonville Prison in Georgia, I read John Ransom's Andersonville Diary, which allowed me to discover more about the conditions that my grandfather faced. Documents, like letters, can also offer a unique look into the experiences of Civil War veterans. Even if you can't find a letter written by your ancestor, you may be able to view a letter written by a member of his regiment. Check out this list of Civil War letters, state by state, on Spared and Shared. Additionally, I always like to do a simple Google search for my ancestor and/or their regiment, because you never know what you may find this way!

I hope my tips on finding your military ancestor allow you to discover more about your family's military past! Even if you're not a direct descendant of a veteran, consider researching soldiers from your community and then share your findings in a history or genealogy group. Whether they're family or not, our American veterans always deserve to be remembered and honored.
Keep the history alive!