Summer is one of my favorite seasons–swimming, wearing flip-flops, and, of course, decorating cemeteries! With over 50 ancestors whose graves I visit and decorate each summer, sticking to a budget can feel impossible. Over the years, though, I've found ways to frugally decorate my ancestors' graves, all without breaking the bank. Keep scrolling to discover some of my favorite frugal cemetery decorating ideas!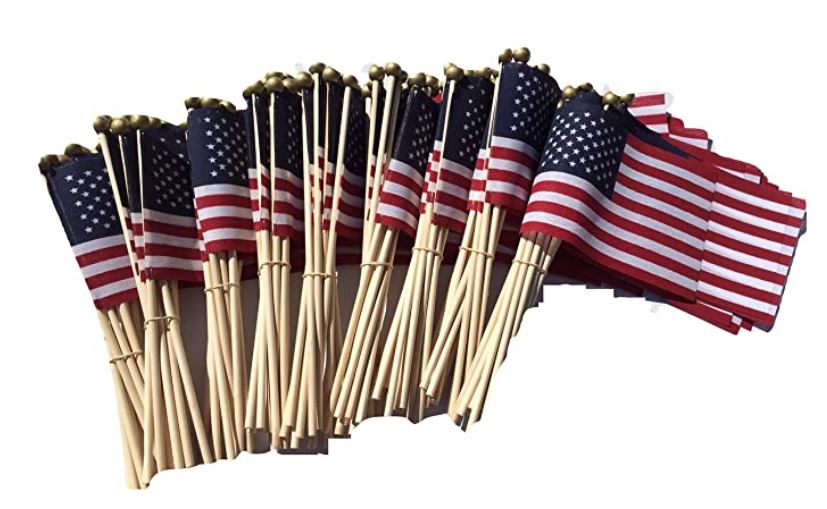 Flags – Oftentimes, buying products in bulk results in gaining multiple items at an affordable rate. The same is true for purchasing small American flags in bulk! Some sites have options where you can buy 100 4×6 flags for just $30 (that's around 30 cents per flag!). This is a great option for decorating veterans' graves on a budget!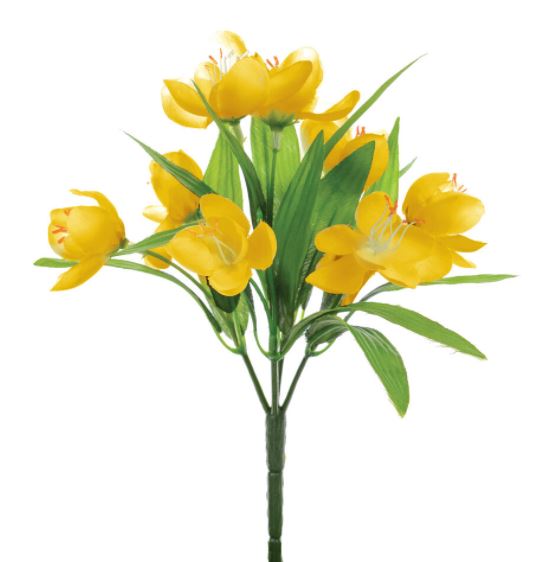 Artificial Flowers – Many stores have artificial flowers for around $1 per bunch. I used this decorating option for years. However, as the number of graves I decorated grew, even $1 became quite pricey. Recently, I decided to take one bunch of flowers and cut individual flowers from the bunch, giving each ancestor one flower stem. Artificial flowers are frugal and can last longer than real flowers (and with no care!), which is a great option for individuals who aren't able to maintain their ancestors' graves on a routine basis.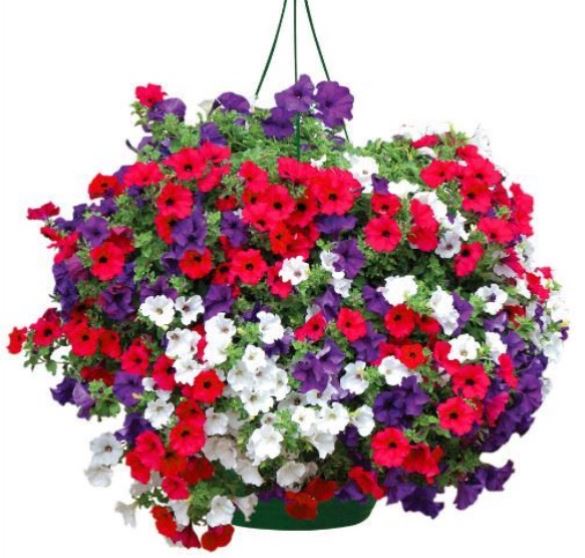 Live Flowers – Even though artificial flowers are a great option for frugal cemetery decorating, live flowers are, too! You can plant some live flowers in a small pot and hang it on a shepherd's crook for a classy look that's still affordable. While live flowers are notorious for not lasting long, choosing a hardy variety (that doesn't require a lot of water) could be good if you're not able to tend the flowers regularly.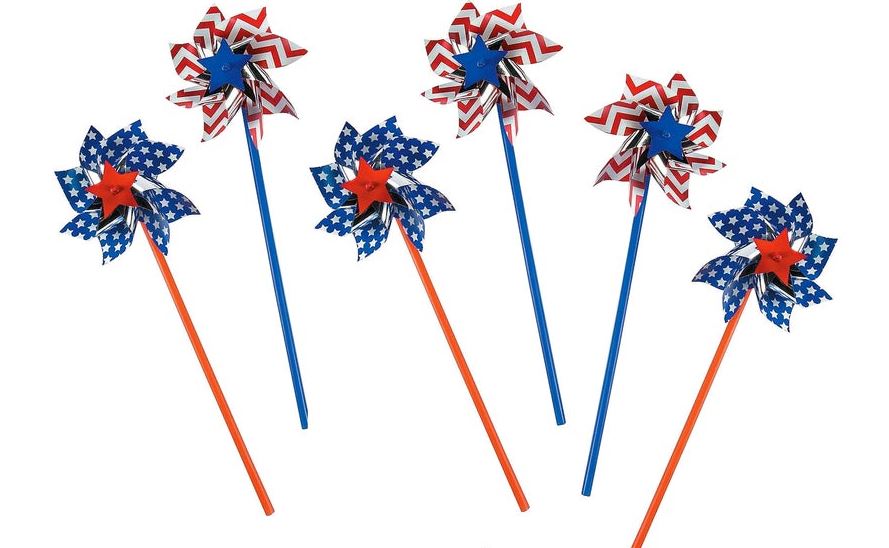 Pinwheels – Pinwheels are a fun–and oftentimes cheap–way to decorate a cemetery. There are so many pinwheel options available, from vibrant summer colors to patriotic prints. There's a pinwheel to match every style and budget!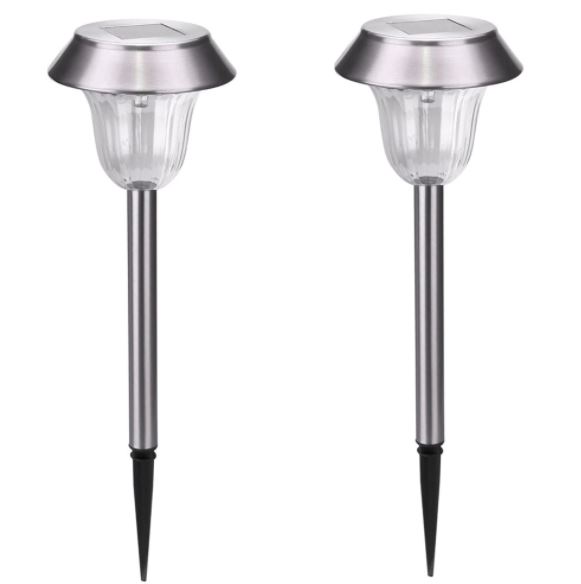 Solar Powered Lights – Solar powered lights are wonderful cemetery decorations. Many stores offer solar powered lights for just $1. What's more, they often change with the season–flower lights for spring, American flag lights for summer, etc., though there are also silver/gold "classy" lights, like those pictured above. Solar powered lights also brighten up a cemetery at night and are "no maintenance," since they just need a bit of sunshine to light up!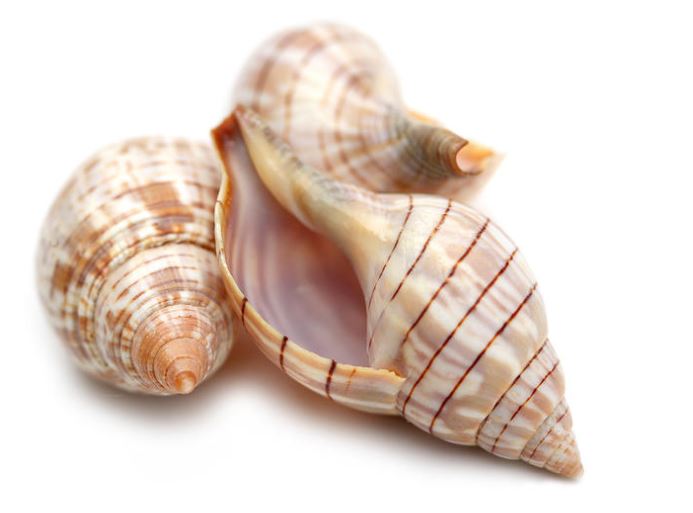 Seashells – Heading to the beach this summer? Consider collecting some seashells on your next vacation to bring home for cemetery decorations. Seashells are pretty, come in a variety of colors and sizes, and the best part? They're free! By collecting shells, you could place one at each ancestor's grave; the only cost involved would be the price of your vacation.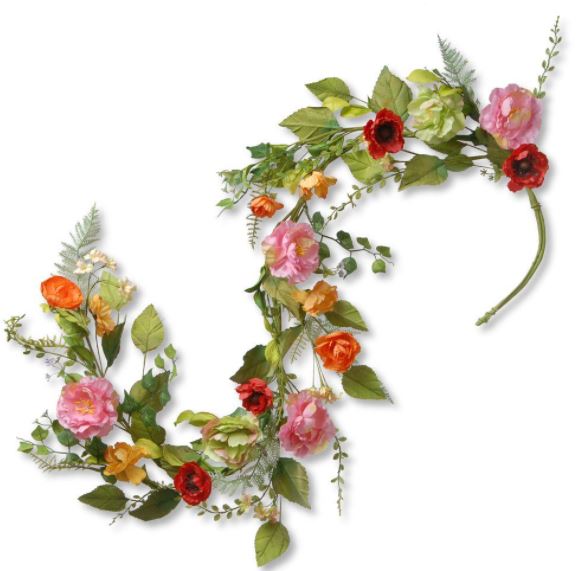 Floral Garland – If you already have an existing shepherd's crook at your ancestor's grave site, consider decorating it with floral garland! Simply wrap the garland around the crook for a festive summer look. If your ancestor is a veteran, you could also opt for patriotic garland. To further enhance your ancestor's grave site, consider wrapping a shepherd's crook in floral garland and placing artificial flowers or planting live flowers (mentioned previously) in a small pot hanging from the crook.

Important Information – Before decorating your ancestor's grave site, make sure that cemetery decorations are allowed. Some cemeteries have specific rules in which certain flowers/decorations are prohibited during mowing season. Always follow cemetery guidelines!

I hope these cemetery decorating tips gave you ideas on how to decorate your ancestors' grave sites this summer. There are a slew of frugal ways to festoon your family's grave, but the ideas above have aided me in decorating even while on a budget. Try some of the ideas above, and I believe your ancestors–and your wallet–will thank you!
Keep the history alive!